Medical weight loss: A fast and effective solution to shedding unwanted pounds
Year after year women around the world are looking to lose weight. For countless women it can often feel like no matter what they try, it simply is never enough. Are you getting frustrated because no matter how committed you are, or how hard you try, nothing seems to work? You are not alone. This is where we've met thousands of our clients at Innovative Women's Health before beginning their medical weight loss journey.
IMH Doctors
Innovative Physicians Group
Medically supervised weight loss programs are one of the most effective ways to lose weight for good. For women living with extra weight, making changes (and making them stick) can often feel hopeless.
Statistically, the odds are stacked against women who want to lose weight. More than one in three adults in the United States are medically in need of losing weight for health reasons. For some women, starting a medical weight loss plan means more than a slimmer waistline.
Being overweight can increase your risk of a number of serious health issues, including an increased risk of diabetes, depression, heart disease, and cancer. Beyond these risks, studies have shown being overweight can shorten a woman's lifespan by as many as fourteen years.
Why is it so hard to lose weight and keep it off?
The amount of body fat (or body weight) we carry is genetically predetermined at a "set point". A variety of factors including a woman's genes, hormones, and nutrition determine body weight. The goal of any medical weight loss plan at IWH is to reset your body weight to a new, healthy set point. Some of the factors that contribute to a woman's weight set point include:
Genes: Genetic factors predispose women to a certain body weight. You can counteract your genetic predispositions through simple lifestyle changes and controlling your calorie intake.
HORMONE REPLACEMENT THERAPY FOR WOMEN
LEARN MORE
Hormones: Higher levels of cortisol, or the "stress hormone," are associated with fat accumulation. Hormone Research shows that higher testosterone levels help maintain lean body mass. Leptin, also commonly known as the "fat hormone" plays a direct role in helping to maintain the range of your body's weight set point.
Hormones: Higher levels of cortisol, or the "stress hormone," are associated with fat accumulation. Hormone Research shows that higher testosterone levels help maintain lean body mass. Leptin, also commonly known as the "fat hormone" plays a direct role in helping to maintain the range of your body's weight set point.
Diet and Exercise: There's no way around it, if you consume more calories than you burn, you will gain weight. It's much easier to gain weight than it is to lose weight, and even harder to keep it off.
What is Different about Innovative Women's Health?
At Innovative Women's Health, our medically supervised weight loss programs rely on our skilled team of doctors to build a custom plan that is right for each client's unique needs. Our medical weight loss services include:
Labs: Our comprehensive blood test offers insight into biological processes and body functioning that contribute to weight management. We offer thyroid, testosterone, and metabolic panels.
Advanced Body Composition Test: We use the innovative inBody system to quickly measure fat mass, muscle mass, and body water levels with no discomfort. This new technology has replaced BMI (body mass index) as a more accurate representation between a woman's weight and health.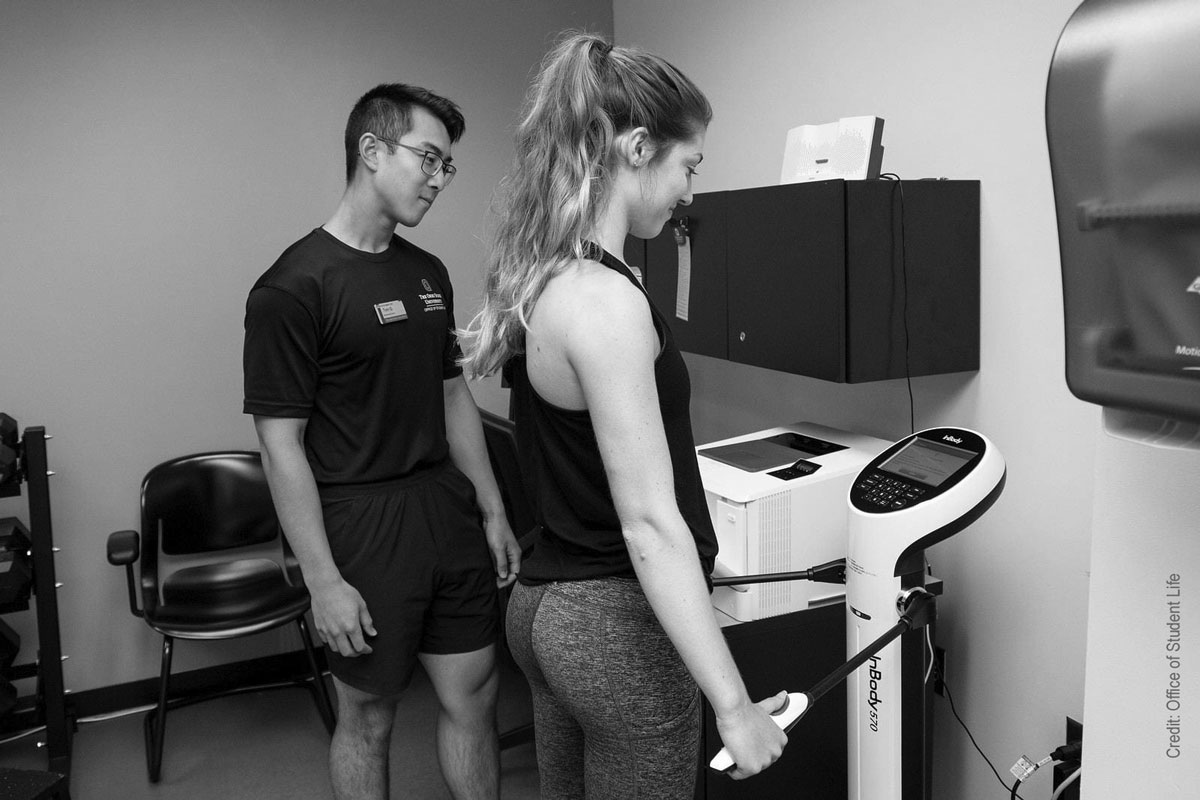 Appetite Suppressants: We offer an enhanced FDA-approved appetite suppressant that is 100% proven to work. Our doctors can prescribe these suppressants as part of your weight loss program if lifestyle changes alone are not enough.
Testosterone Therapy: The ovaries naturally produce testosterone. Low testosterone levels can negatively impact a woman's body's ability to process and store fat, build muscles, and reduce overall energy levels and motivation.
Growth Hormone Therapy: Researchers at the University of Sao Paulo have discovered that in addition to maintaining bone and organ health, growth hormones also direct the brain to conserve energy while the body loses weight.
Hormone Balancing: Innovative Women's Health can create an immediate drop in weight and optimize your metabolic profile through hormone balancing. You can monitor and improve your hormone profile (thyroid hormones, sex hormones, stress hormones) through lab monitoring. Research shows that hormones influence your appetite and how much fat you store.
Nutrient Optimization: Our medical weight loss plan will help you choose nutrient-rich foods and create an exercise program suited to your current and optimal activity levels. We start by looking at your current health and eating patterns to determine the best nutrition plan that fits your needs. Our doctors then offer simple but sustainable changes with a diet and exercise plan based on each client's unique needs and lifestyle demands.
Coolsculpting: or cryolipolysis - is a non-surgical body contouring procedure. We use a device to gently freeze fat cells under the skin, allowing the body to eliminate the damaged fat cells over time.
Cryotherapy: Lowering your body temperature helps to stimulate your immune system, causing it to release endorphins that increase your metabolic rate. Cryotherapy has been shown to burn approximately 500-800 calories per session.
IV Nutrient Therapy: Highly praised by doctors throughout the nation, IV nutrient therapy delivers nutrition at a cellular level. Our Myers' Cocktail IV Therapy delivers nutrients straight into the bloodstream, allowing your body to bounce back quickly from workout sessions or stress while offering a boost to your energy and immune system.
Possible IWH Medical Weight Loss Program results include:


Inches off your waist


Lose fat (not muscle)


Trimmer face and neck


More energy


Increase in metabolism


Increase in overall wellbeing


Why Medical Weight Loss Works:
Focused on the Individual - We take care to optimize a plan that considers your home and work life to create a clear, logical, and step-by-step approach to weight loss.
Managed by a Doctor - Each client's unique medical weight loss plan is designed and monitored by our team of licensed physicians. Beyond diet and exercise, our doctors also help identify and treat any medical barriers that can stand between you and your goals.
Support Throughout the Process - Having an experienced doctor help you along your weight loss journey provides a benefit that other weight loss programs simply cannot match.
Why you should work with Innovative Women's Health?
99% Success Rate - At our women's medical weight loss clinics in Bellevue, Seattle, Lynnwood, and Federal Way, we offer an innovative approach to medically supervised weight loss that is ahead of the competition with a 99% success rate.
2000+ Happy Patients - Proven effectively, our team is here to guide and motivate you every step of the way.
10 Years of Experience - We have over a decade of experience with medical weight loss programming for women, as well as access to cutting-edge solutions for medical weight loss.
FDA Approved - We use only the highest grade FDA-approved medications sourced in the United States.
Interested in talking more about the next steps in your medical weight loss journey?
With over 2,000 happy patients and 30 years of experience serving women at our four greater Seattle locations, we provide top-quality care for women's unique needs. At Innovative Women's Health, we are proudly the premier solution for women's medical weight loss in the pacific northwest.
LEARN MORE